ECBlend - Certification, FDA cGMP, OSHA, Environment
ECBlend - Certification, FDA cGMP, OSHA, Environment
Read more about this at ECBLEND-FDA REGISTRATION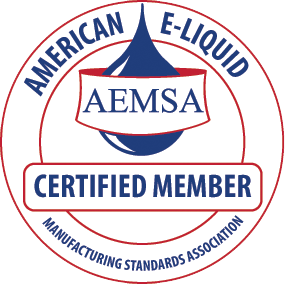 July 2013 ECBlend is pleased to announce its successful certification by the American E-Liquid Manufacturing Standards Association (www.aemsa.org)
May 2016 ECBlend is pleased to announce we have successfully passed our 3rd year and a third-party independent audit by AEMSA.
ECBlend's certification by AEMSA will give customers added confidence that our products are verifiably manufactured in a clean, sanitary, and safe environment.  And that ECBlend uses  ingredients that meet or exceed the standards set by an association of our peers in the pursuit of verifiable Quality, Safety and Accuracy.  
The E-Liquid industry is growing, and ECBlend leadership is required to take this certification program to the next level. Focus, commitment, and an understanding of the industry are imperative.  ECBlend includes certification as a component of our business package; our belief in the importance and benefits of certification are evident. Our Certification by Aemsa is a natural fit for ECBlend, and we are confident that we are continuing to fulfill our commitment to our customers and our responsibilities to the industry and consumers.
AEMSA and Transparency:  It is not good enough to just "PASS" the Certification.  Aemsa Certified Members must maintain their certification status:  Aemsa guidelines include the requirement that all Certified Members maintain transparency in its processes.  Aemsa Certified Members agree to surprise inspections at any time of its facilities, processes & procedures, and its products.  
AEMSA Standards Purpose [Aemsa.org Purpose]
"The purpose of these Standards is to create a responsible and sustainable practices and process for the safe manufacturing of e-liquids used in electronic cigarettes. "
"One of AEMSA's primary goals is to provide consumers with higher degrees of confidence our  members' products are manufactured with professionalism, accuracy and safety."
ECBlend, OSHA and Employee Safety -  ECBlend has invited OSHA to our facilities twice.  This Aemsa Certification is yet another milestone for ECBlend Flavors and in conjunction, we value the safety of our employees and the contributions of OSHA regulations to their well-being.
 Employing over 90 employees in our manufacturing facility in Medford, Oregon, USA, ECBlend strongly believes the safety of our Employees is paramount. ECBlend products will not be produced in an unsafe environment for our employees.
ECBlend complies with OSHA including maintaining a management OSHA rep and employee OSHA reps and the appropriate committee.  ECBlend Employee OSHA reps are empowered to ensure the safety of our staff.
ECBlend - Nicotine and the Environment - ECBlend has taken steps to ENSURE the safety of our environment and the proper disposal of nicotine waste.  We have worked with City of Medford Public Works - RWRF to ensure we are following all proper disposal regulations, rules, and requests by them.  
ECBlend and FDA cGMP (current Good Manufacturing Practice) in Manufacturing, Packaging, and Labeling of E-Liquid Products
FDA REGISTRATION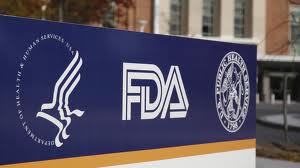 ECBLEND HAS REGISTERED ITS MANUFACTURING FACILITY AND PRODUCTS WITH THE FDA
Read more about this at ECBLEND-FDA REGISTRATION
ECBlend Processes and Improvements
ECBlend is a leader in its industry with continuous and sustainable growth.  Our management team has achieved this by reviewing our processes, then implementing improvements and revisions on a continuing basis.  We continually evaluate modern processes and equipment, we actively seek outside expertise when needed and we seek to join, collaborate and work with our industry associations and support groups.  
ECBlend strives to provide the best products at reasonable prices for its customers.   ECBlend is .. Something Better™