What's in a name? More on Ingredients: Nicotine, PG and VG
[©2014 ECBlend Flavors]
E-Cigarette or Personal Vaporizer?
 One of the hardest challenges we face in this new and emerging industry is the name we have been 'stuck' with: 
E-Cigarette. It is a misnomer and unfortunately, there is a great deal of misinformation disseminated by the media, politicians, and even tobacco companies in the early years.  It's ... aka name is a Personal Vaporizor (which is not a cigarette),  It is not a cigarette, contains no tobacco, and emits vapor only.  

 

Our products contain 4 standard ingredients, not 4000 toxic burning chemicals as cigarettes (or up to 8,000 in some brands).  
Our standard ingredients are 
While the science and testing continue, ECBlend is on the forefront of legislation and product safety.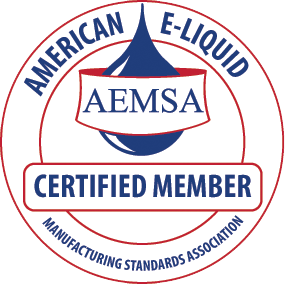 ECBlend - Certification, FDA cGMP, OSHA, Environment
http://www.ecblendflavorshop.com/helpdesk/knowledgebase.php?article=63
General knowledge articles >  http://www.ecblendflavorshop.com/helpdesk/
ABC's NewsChannel12  Christie Lewis and ECBlend customer talk about quitting cigarettes:
http://www.kdrv.com/smokers-use-e-cigarettes-to-quit/
And Dr. Siegel, a prominent health professor:
Dr. Michael Siegel is a tobacco researcher and a public health professor at Boston University  "The first step is to get these people off tobacco, to get them off cigarettes because that's what's going to kill them. Electronic cigarettes are not going to kill them, but the tobacco ones might," Siegel says.