2018 FDA Updates to ECBlend Labels
FDA Updates to ECBlend Labels
ECBlend E-liquid product labels are FDA compliant as required by law for vaping products. All ECBlend labels have gone through a full redesign to meet compliance.

This guide explains our label and what each element means.
This guide is broken into three parts, which will show the changes for the classic label, introduce the new blue NicSalt label, as well as explain the products' SKU structure.
Section One: Classic Red Label
There are 19 points of interest. Many of these are not additions to the label, and instead have been moved or formatted differently. Two of them are dynamically generated and will only appear on the appropriate labels.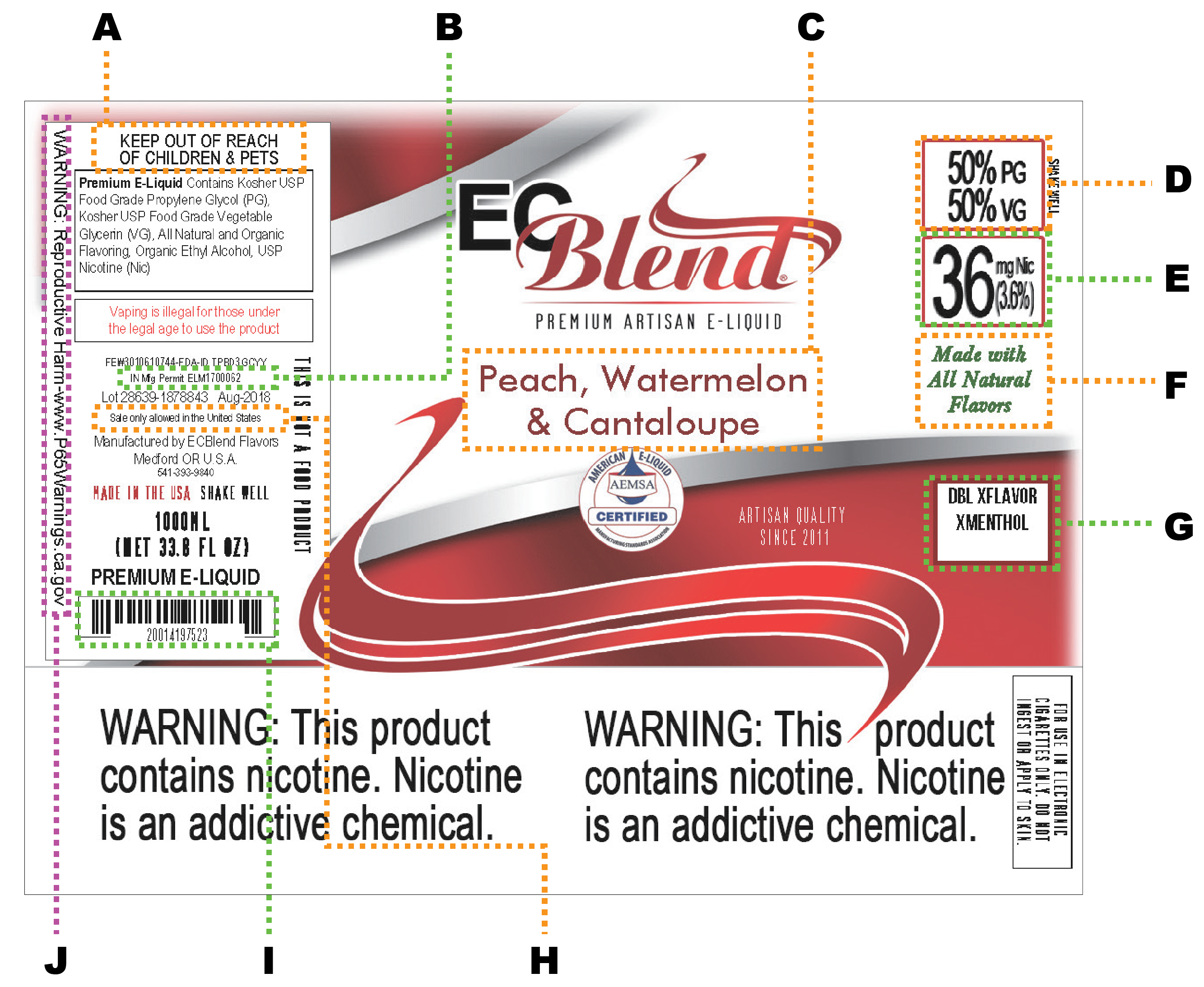 A. Many state laws require this on all labels

B.

Indiana manufacturing permit number

C.

Product name
D.

Base mix

E.

Nicotine strength

F.

Dynamic "All-Natural" field appears only on appropriate products
G.

Dynamic "Options" field appears only on appropriate products

H.

Sale only allowed in the United States.




NOTE for RESELLERS: If you are selling outside of the USA, please let us know to remove this warning.

I.

Barcode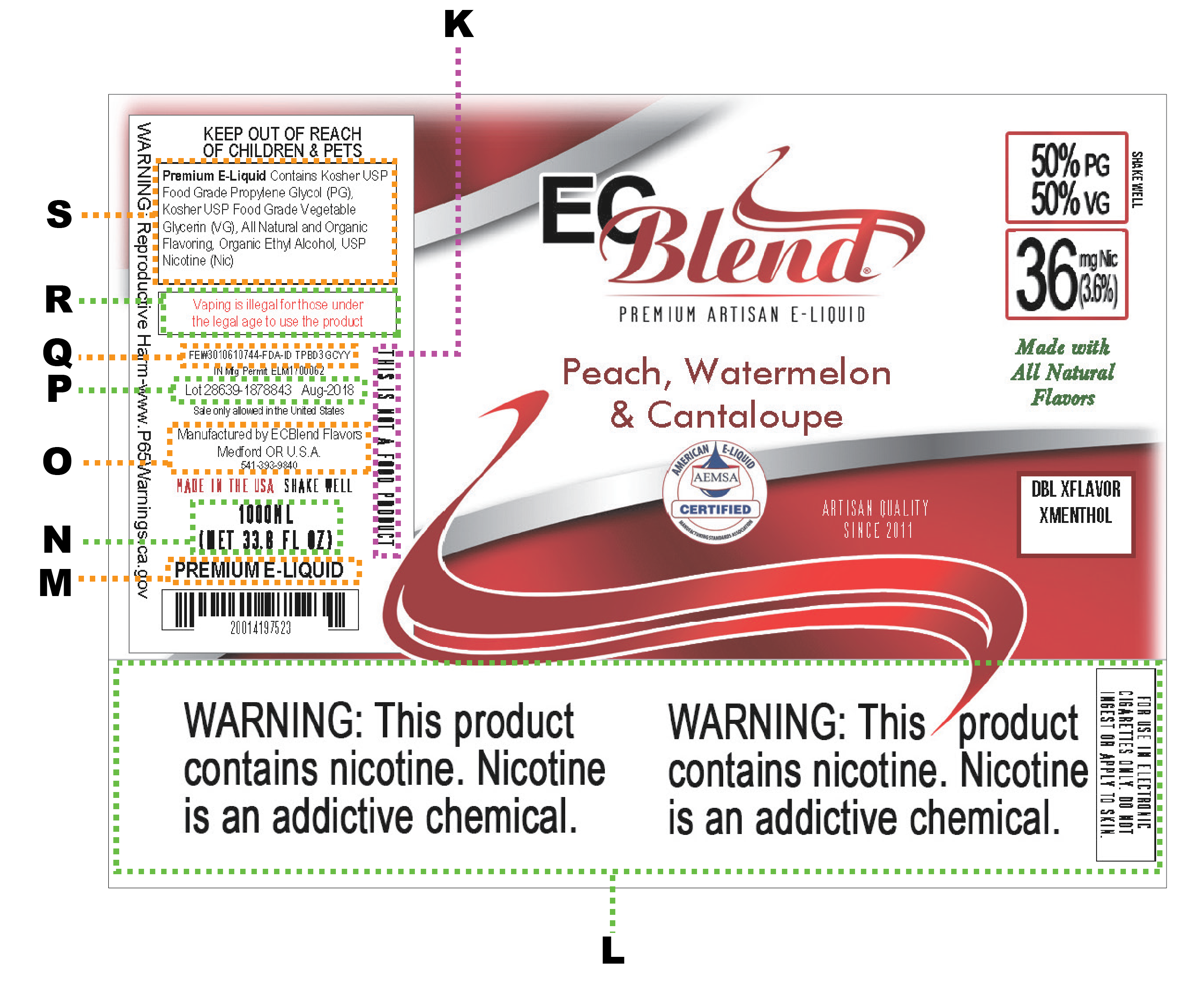 K.

Warning prohibiting ingestion

L.

Official FDA nicotine warning appears on two prominent panels

M.

Identifies contents
N.

Identifies volume in both metric and imperial units

O. "Manufactured by ECBlend."

If you are a private label, this will say "Distributed by [private label company]"

P.

Product lot number and production date required by Federal law
Q.

The FE number is ECBlend's Federal ID number and the TP number is for the product itself; on a private label, this will show the private label's FE number

R.

Required by multiple states

S.

Ingredients properly listed by volume
Section Two: Blue NicSalt Label
Our Blue NicSalt labels contain three additional design elements. Blue coloring and text to indicate NicSalt, along with the statement "NOT FOR USE IN SUB OHM DEVICES"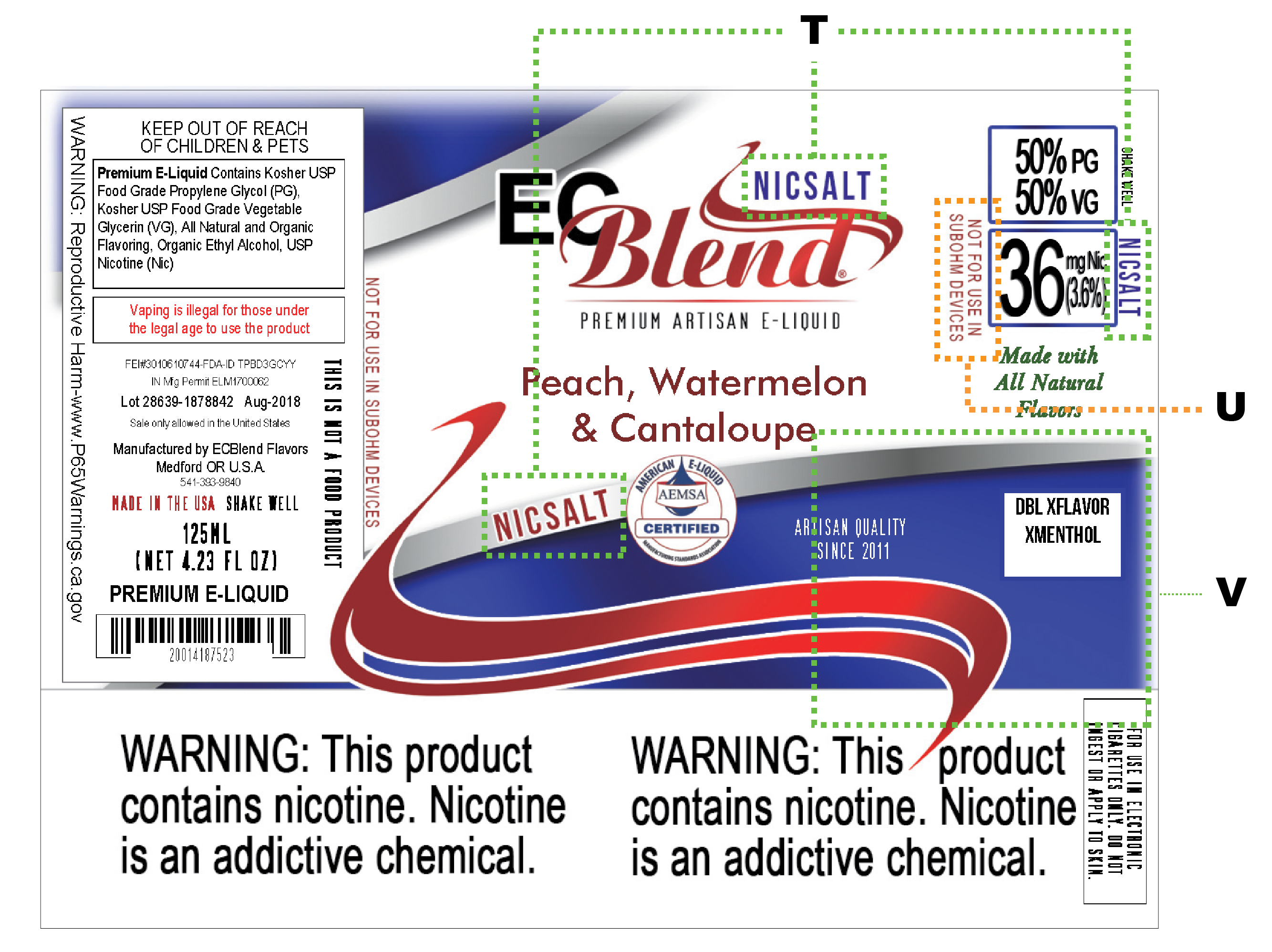 | | | |
| --- | --- | --- |
| T. Identifies NicSalt Products | U. Subohm tank warning | V. Blue label for NicSalt Products |
Section Three: How To Read ECBlend Flavor SKU
This section is for our resellers: An ECBlend product SKU is broken into seven main parts that show nicotine type, product type, bottle size, nicotine concentration, base mix, flavor options, and menthol options.
Please note, Base Mix is always shown as PG/VG. Under Flavor Options, "XF" stands for extra flavor, and "DXF" stands for double extra flavor.