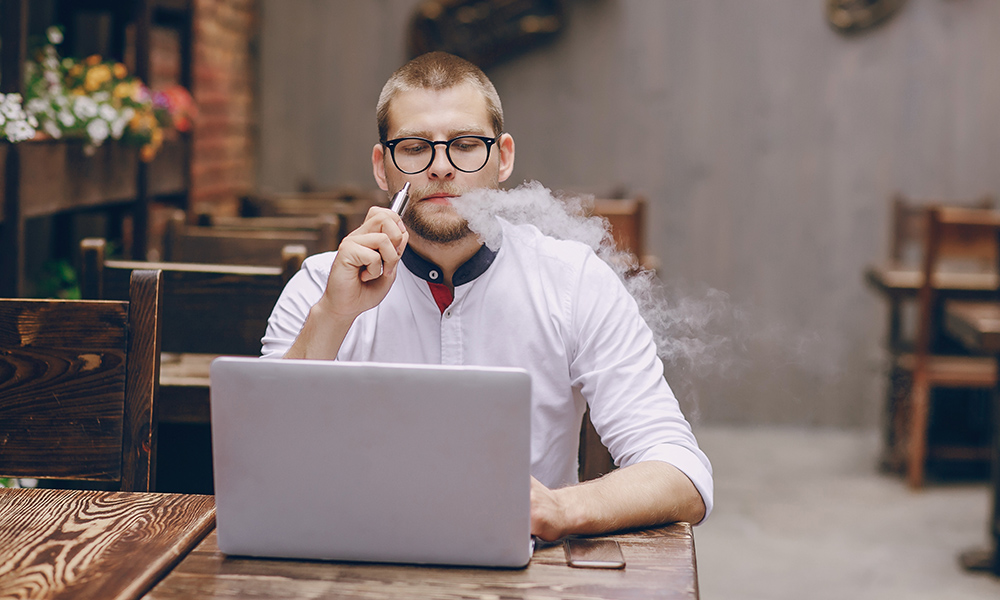 GET PAID TO PROMOTE ECBLEND E-LIQUID
ECBlend is putting together a team of web-based marketers to help us grow our online presence. Do you have what it takes to make 20% commission on the best E-Liquid in the business?
Of course, you do.
Because you're a hip, internet-savvy person. Maybe you run a website. Or you vlog. Or you're an Instagram influencer. Maybe you have a lot of friends, and you're always sending them links. What matters is that you have a deep passion for vaping, and you want to make some money!
With the ECBlend affiliate program, you will get:
20% commission, because you deserve a big reward

30-day tracking cookie, which means you will be paid for sales made up to 30 days after customers clicked through your personalized affiliate link

Updated advertising banners and promotional graphics to help you get your message out on the web

Monthly communications from our team
What you need to do!
First, sign up to be a ShareASale affiliate with the link below

Then, promote us online. If you run a website, you can use your affiliate link with our banners like advertising. If you vlog, you can run your affiliate link in the video description. If you're an Instagram influencer, you can post your affiliate link with your photo. If you just have a lot of friends, you can send your affiliate link directly to them.

When a customer makes a purchase through your affiliate link, YOU GET PAID!
ECBlend is vaping!
ECBlend has been making Premium Artisan E-Liquid since 2011, and we carry a line of over 400 unique flavors, including the popular Dragon Series, Create-Your-Own E-Liquid Wizard, Vanilla Gorilla and The Juiciest Watermelon Ever. As an FDA-registered and GCC-compliant company, we provide manufacturing, wholesale and retail services. Founded by vapers for vapers, ECBlend is a certified member of the American E-Liquid Manufacturers Standards Association (AEMSA)
Made-to-order, ECBlend E-Liquids are customized by the consumer at checkout to pick the preferred nicotine strength and base mix. Add Cool Hit and menthol to any E-Liquid. Need it sweeter or with extra flavor? We have options for that.
Recently, we lowered our prices company wide by 20% to 33%, both online and in our retail stores, to be the everyday low-price leader for Premium Artisan E-liquid. Now,
With our worldwide online store, 15 stores nationwide and network of resellers, ECBlend is not just your source for Premium Artisan E-Liquid, but also hard-to-find coils and replacement parts, top-shelf batteries and the newest accessories.
If you're an adult first-time vaper, a cigarette smoker looking for an alternative or an enthusiast needing the latest gear, ECBlend's knowledgeable and friendly staff will help set you up and get you vaping.