X
COLOR IN E-LIQUID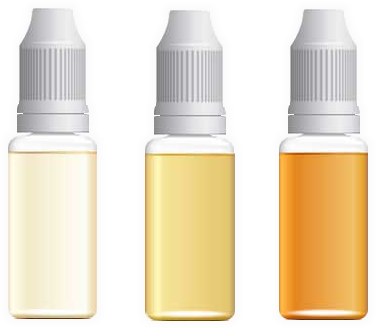 Anything with nicotine in it may change to a light amberish color.
Some flavorings will also cause a color change over time as the flavor develops and intensifies (also known as steeping).

For example, our RY 4 starts off as clear when it is first mixed. Over time, it turns into a deep-reddish amber as it ages.
Some flavors have a natural color and some (very few) include natural color in the flavoring extract.
ECBLEND DOES NOT USE ARTIFICIAL COLORING IN ANY OF ITS E-LIQUID.
ABOUT COLOR and CLEAROMIZERS or CARTOMIZERS: There is no scientific information study that we know of, however, many people feel that DARKER COLORS or ARTIFICIAL COLORS can lower the life expectancy of a clearomizer/cartomizer.